Are you an ambitious computer science college student who's looking for micro Saas ideas and want to start your own startup? Or are you a professional from a different field and looking for Saas ideas and want to start a side hustle?
In this article, I will cover the top 15 micro saas ideas, curated from the best websites.
In case you are not familiar with the term "SaaS", it stands for Software as a Service. Basically, It's a cloud and subscription-based service.
Have you ever wondered what the basic idea behind every successful SaaS-based startup is?
It's the ability to solve complex problems. Or to empower the masses by setting a low barrier of complexity using a SaaS solution, so even the hardest tasks can be done easily. Canva is an example of empowering non-designers to create beautiful designs through its simple and easy UI.
You may wonder what micro-SaaS is?
As the name suggests, It's smaller on the scale and it could be developed to address any specific problems. Usually, It's developed by a single developer or a very small team. It targets a relatively small number of consumers in the market. And it requires a small budget and less time than a regular one.
Greetings and best wishes for your future endeavor – I hope these ideas will be inspiring and helpful to you as you begin the process of launching your next SaaS startup.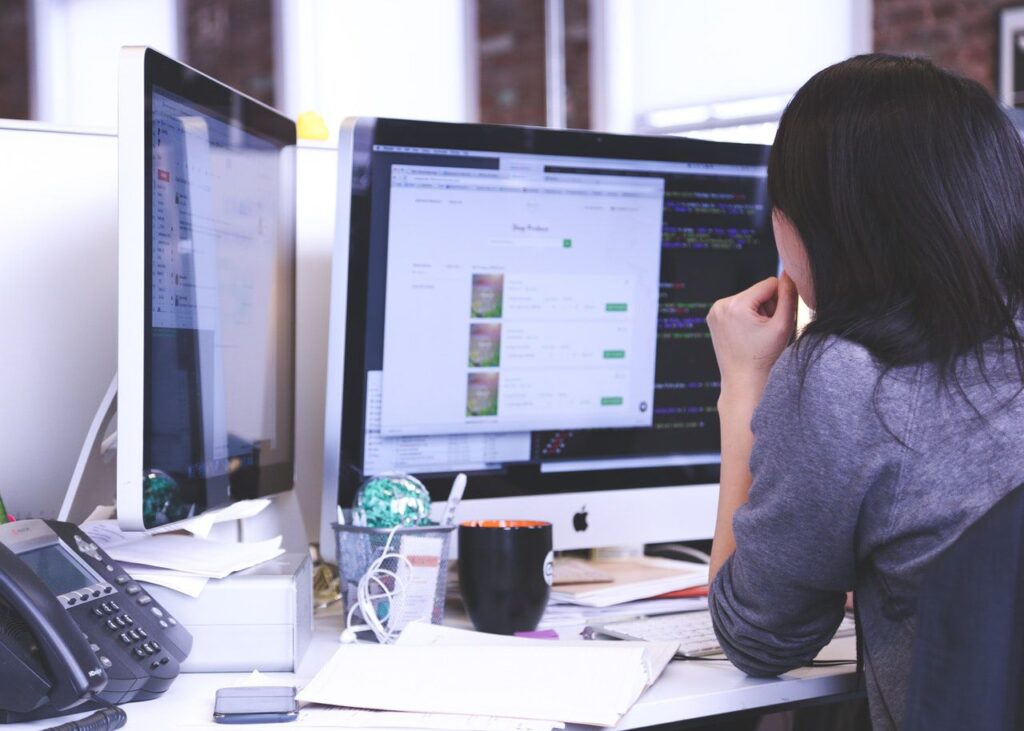 Here are 11 micro SaaS ideas to launch
1. Chatbots & Marketing Automation
All businesses are transforming themselves in the digital space, and it's happening faster than ever before. Many businesses are looking for ways to automate their customer service or customer engagement. Provide businesses with tools that allow them to post social media content effectively and automate customer interactions.
You can develop an automation tool for one CRM and integrate it with other services using the APIs that the CRM provides. If it is targeted to a smaller group of users, it may help you get initial traction and you can always add different features as it grows.
2. Remote Doctor
2020 proved that we do not have to physically visit clinics to address certain types of health issues. More and more clinics and hospitals are offering virtual consultation to their patients.
What about launching a real SaaS startup that will enable clinics and hospitals to do virtual consultations easily. Certainly, patients can choose their hospital or doctor and do virtual consultations in a single place.
3. Video editor for instagram reels
Imagine creating a SaaS application and website that helps creators edit videos with trendy transitions?
Short videos are in trend, and many businesses have begun producing short-form content. Many businesses can benefit from online video editing services that allow them to edit videos quickly and easily.
4. Brand Name Generator Tool
Even though there are many options available today, I think there is still room for a fresh one that works really well. With the power of AI, you can make it work even better.
5. Journaling
Journaling is not for everyone as it takes effort to begin writing. However, how about designing a service that makes conversation with the users in a natural way and provides them with help to begin. This could be one of the promising micro SaaS ideas.
6. Resume Builder
Here, it could be an AI-enabled service that asks certain questions in order to create a resume. In the end, it can display different designs that users can select from or modify.
7. Goal Tracker
Think of a service or app that goes beyond simple Task management or notes, but also motivates you to complete tasks if you have difficulty finishing them.
8. WordPress Plugin
It can be as simple as WordPress Plugin. Find out what WordPress website owners struggle with the most, figure out If it can be fixed with the help of a plugin.
9. Time Management
It's always a good idea to know where we spend time online. It can probably motivate someone to reduce their screen time or to do something productive. It can have task reminders, deadlines, productivity reports, etc.
10. App Testing
Tools that help App developers test their apps on a variety of different devices. It can have the marketplace feature so that App Developers can hire App Testers.
11. Chrome Extention
Chrome Extensions are designed to fix certain issues or provide new functionality, such as website highlighters.
If you are looking for inspiration to start, please check out our latest blog which features 70+ inspirational quotes.