The further a society drifts from the truth, the more it will hate those that speak it.
– Selwyn Duke
Meaning of this quote:
George Orwell is frequently misattributed with this popular quote. However, Reuters points out that this quote comes from a 2009 opinion piece by Selwyn Duke.
Let's take a closer look at the quote to figure out its meaning.
As a society, the more we accept and believe in lies collectively, the more difficult it becomes for those who speak the truth.
Doesn't it seem true that hate and negativity travel much faster than positive actions? Could it be that the more we incline toward the lie, the more intolerant we become towards the truth?
Just like the sun, the truth cannot be hidden for long enough
There is one great quote by Buddha: "Three things cannot be long hidden: the sun, the moon, and the truth."
Even if one tries to maintain darkness, the sun will rise again no matter what. Similarly, the truth can never be hidden for long enough, no matter how hard one tries to cover it up with endless lies or propaganda.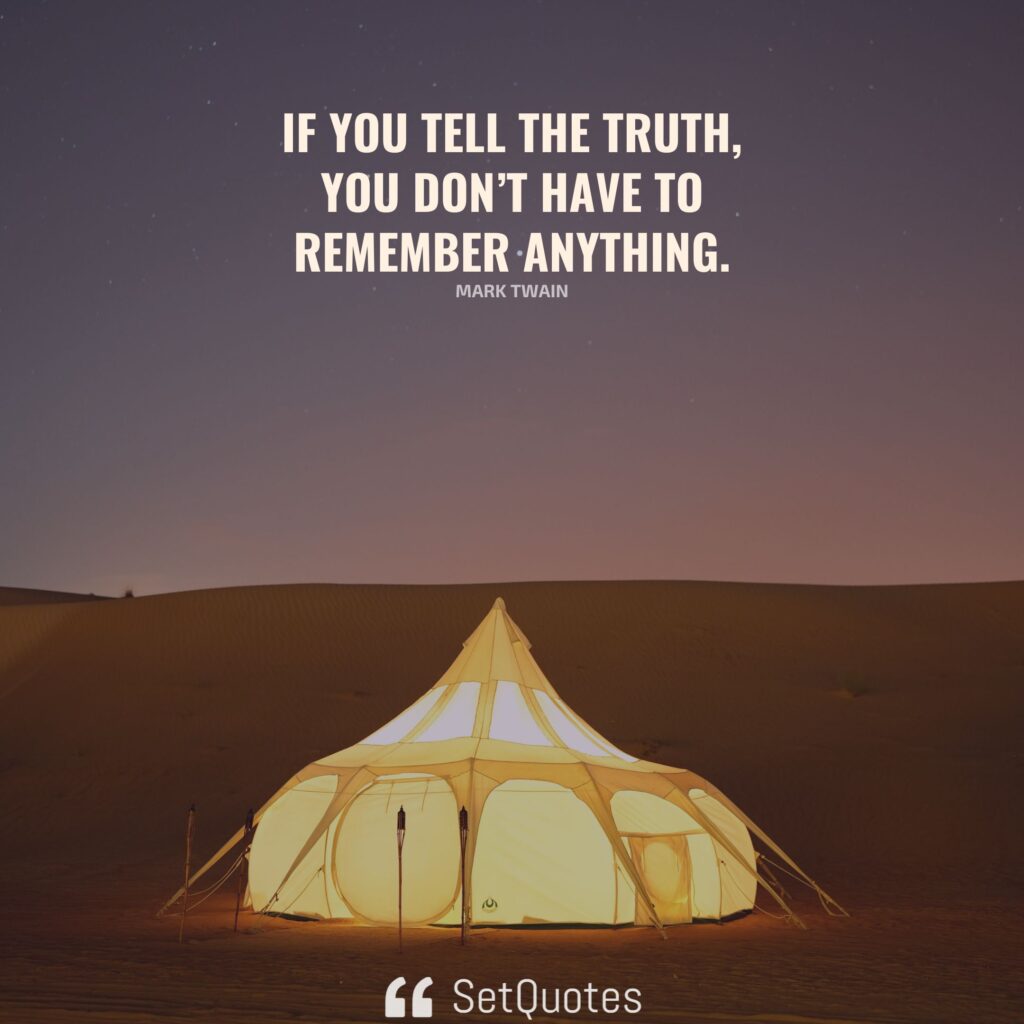 If you tell the truth, you don't have to remember anything.
– Mark Twain
Truth is a truth, no matter how much one tries to manipulate it, sooner or later truth will emerge. Even if we as a society accept lies widely, the truth will stand as a fact, no matter how bitter it may be.
Isn't it true that the bitter truth is always more effective than sugar-coated lies? Although sugar-coated lies may seem appealing for a short time, the truth will always prevail no matter how hard one tries to hide it.
As a society, when we invest heavily in comfortable lies instead of uncomfortable truths, we lose resilience towards truth and integrity. And when the truth is revealed on its own, it tastes bitterer than ever before.
There is a huge difference between the truth and the truth we want to accept or digest. Truth is truth, regardless of whether you can accept or digest it.
No matter how collectively we as a society discard the truth, sooner or later, it will be exposed on its own through the facts.
Respect your values and preserve your integrity. Never do anything because a lot of other people are doing it. Hold on to the truth, no matter how uncomfortable or unpleasant it may feel.
Honesty is the first chapter in the book of wisdom.
– Thomas Jefferson