Happiness is a direction, not a place.
– Sydney J. Harris
Meaning of this quote:
Does it not seem true that the more we strive to be happy, the more sadness we attract? When you expect happiness, expect disappointment because expecting anything that you cannot directly control is one of the surest ways to encounter disappointment.
Rather than striving to be happy, strive to do things that ultimately make you happy and fulfilled. Therefore, happiness cannot be the goal or the destination, but merely a by-product of the journey.
Recognize that happiness never lies outside of you, but rather always resides within you. There is nothing external that can make you happy or unhappy. Whether you feel happy or sad is always a result of how you think and perceive things.
Having a happy life is not a goal, but a direction. Do not aim to be happy, but rather aim to find your purpose. Generally, happiness occurs on its own when we listen to our inner voice, and especially when we take 100% responsibility for our feelings and emotions.
We attract what we focus on
We can't attract happiness by dwelling only on negativity and sadness. Whenever we focus on positivity and try to look at things from a positive perspective, regardless of how difficult the problem seems, we are often able to solve it. This is the attitude we should strive for if we want to open up new doors.
In contrast, when we view things from a negative perspective, we tend to make excuses, and excuses are worthless. This is how a negative perspective can prevent us from doing what we really need to do. This is why blocking our abilities is the surest way to invite disappointment.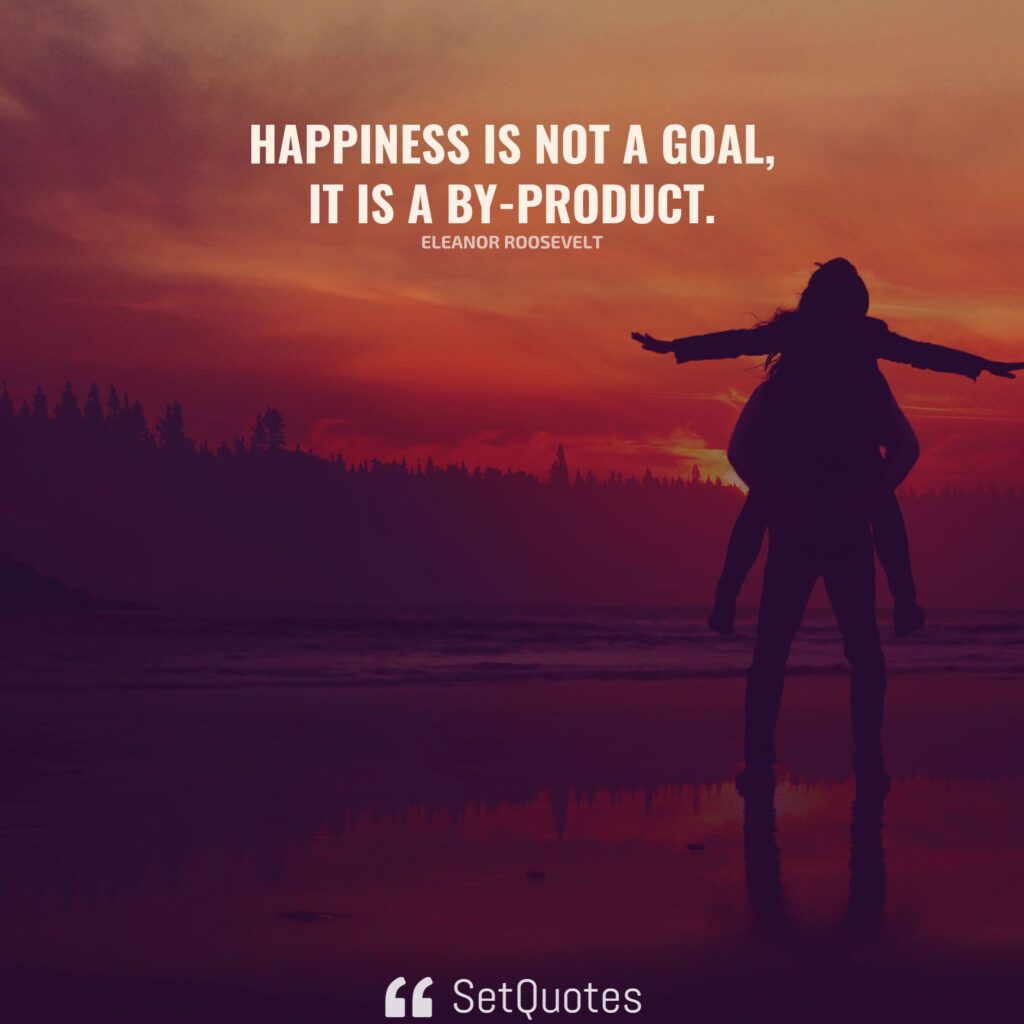 Happiness is not a goal; it is a by-product.
– Eleanor Roosevelt
It's not about being overly optimistic or pessimistic, it's always a perfect balance between the two that we should aim for. A realistic approach is the best way to avoid disappointments and sadness. This is because the ability to see and accept things as they are in reality is the key to preventing them.
Never try to source your happiness from an external source, and most importantly, set realistic expectations, because the easiest way to be disappointed is to have unrealistic expectations.
You don't have to lose your present moment if you want a better one in the future. Let your journey lead you toward happiness and fulfillment by being present in the current moment, utilizing your strengths, listening to your inner voice, and following the path as it guides you.
Expect less and accept more often, stop complaining about the things that we cannot control or change no matter how hard we try, and realize that the key is to keep moving forward by accepting and embracing the things for what they are, and not to focus too much on the flaws or negatives.
Your true happiness lies within you. It does not lie in fancy things or magical locations. Irrespective of how magical the place or thing is, if you can't be happy from within, you probably won't be happy after possessing it or moving somewhere else.
Doesn't it make sense that there's a difference between short-term pleasure and long-term fulfillment? The key to fulfillment is doing and following things that ignite the light inside you.
Life is truly a gift. Let the ups and downs, twists and turns of your journey make it more fulfilling, adventurous, fun, and memorable.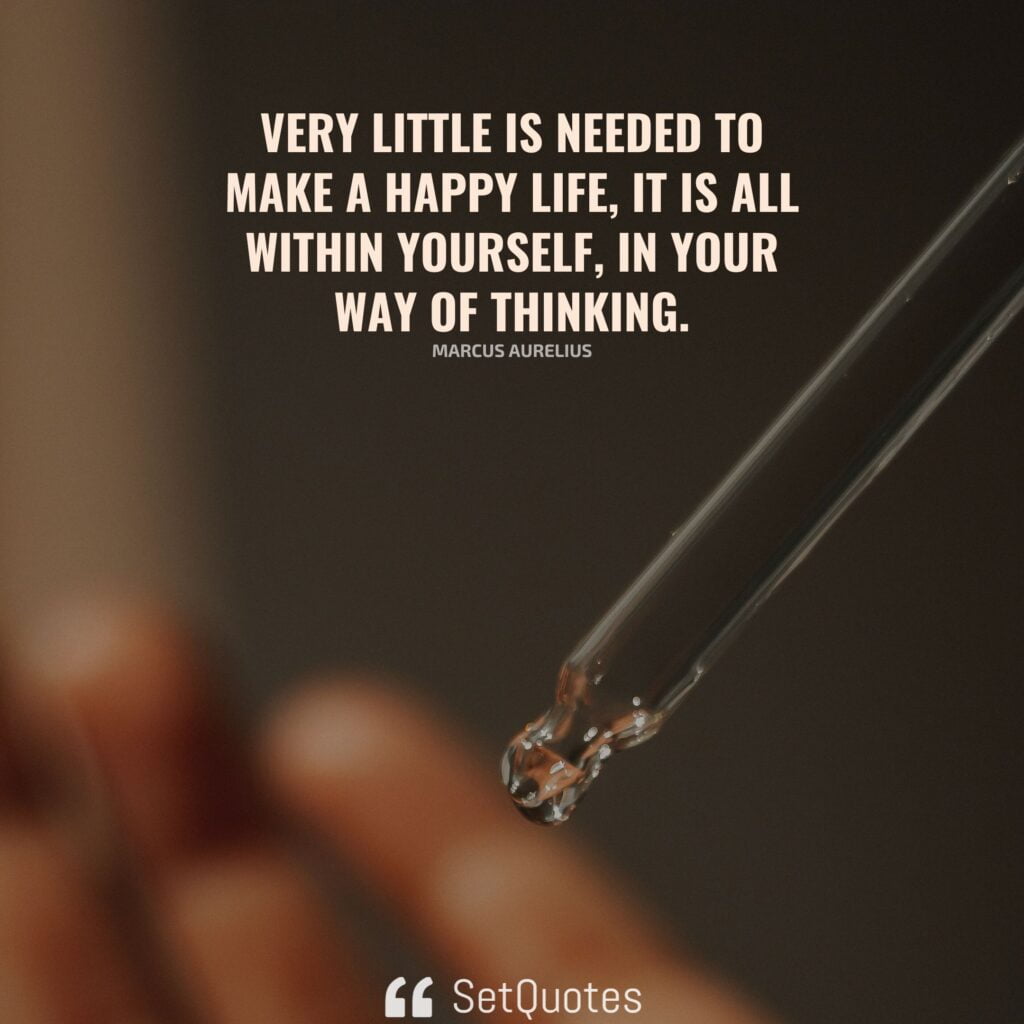 Very little is needed to make a happy life; it is all within yourself, in your way of thinking.
– Marcus Aurelius