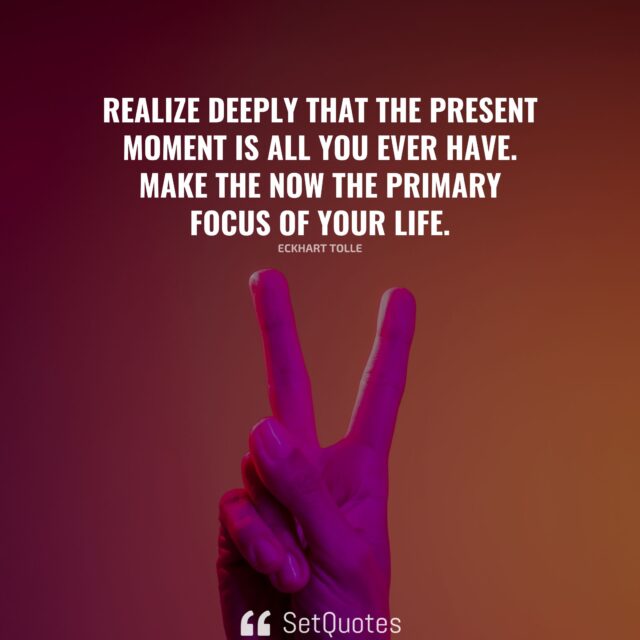 Realize deeply that the present moment is all you ever have. Make the Now the primary focus of your life.
– Eckhart Tolle
Meaning of this quote:
In reality present moment is all we have, there is neither a way of going back in time nor a way of jumping into the future. All we have is the present moment.
The key is to live life to the fullest. Feel and live each and every second of your present, be conscious about what you do or think in your present moment. Don't let your past or future takes too much space from the present.
Though, It doesn't mean that we should completely ignore the past and future. The main role of the past is to teach us important life lessons, nothing can teach us better than our own past. And future is what motivates us to keep moving forward. Whatever we do in the present shapes our future.
Life is in the present
We can't live or change the past anyway, the past is already gone and we can no longer control or change it. The future is imaginary, sometimes It can be uncertain. All we have is present to change or reshape our future.
Don't get anxious about your future, don't let worries about tomorrow take up all of your today. There is a fine line between overthinking and planning. Don't overthink about the future, but be sure to plan for it.
Learn from yesterday, live in today, and do what makes you fulfilled and closer to your dreams or goals.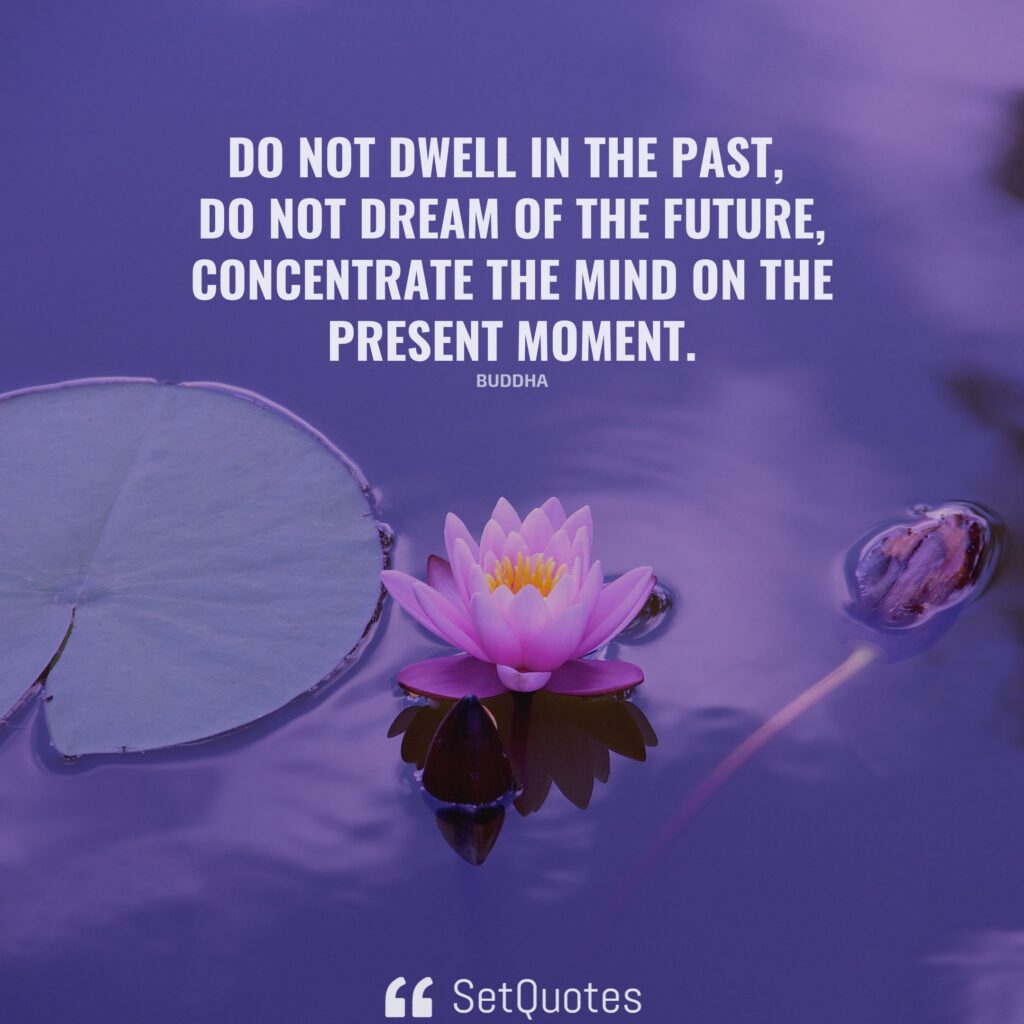 Do not dwell in the past, do not dream of the future, concentrate the mind on the present moment.
– Buddha
Our time is limited and life itself is the gift. Don't waste it by regretting about the past or things that you no longer control or change. Let whatever happens, happen. Accept the fact and keep moving forward.
Life won't stop for anything, It keeps going at a steady pace, learn from it and do the same. Realize deeply that the present moment is all you ever have, life is in the present moment.
Remember, overthinking about the future won't make it better either. Our future depends on what we do today.
Past and future are an illusion?
Whatever happens, happens in the present. The past is simply what we have experienced so far. Our past surely influences our present and our present influences our future. Though, It's all about a matter of observation.
Bil Keane once said: "Yesterday's the past, tomorrow's the future, but today is a gift. That's why it's called the present."
Life is indeed a gift, why waste it by regretting the small issues when you can simply fix them. Only you have the power to make changes happen. Make plans that will help you to avoid being in a situation you don't wish to be in.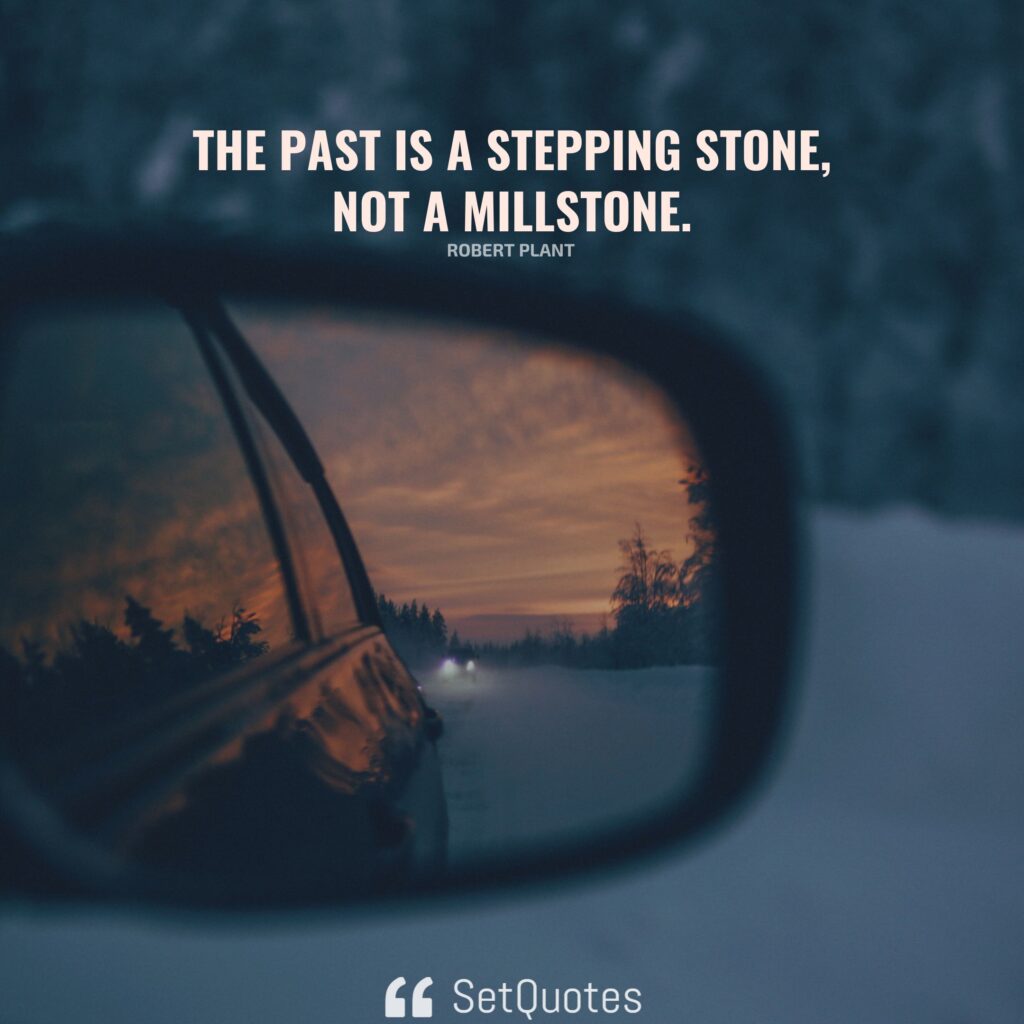 The past is a stepping stone, not a millstone.
– Robert Plant
Your past is just your history, It's not an endpoint. Just use it as a reference because more is yet to come. Cherish your past memories but keep in mind that you still have a chance to do things that are worthwhile to remember.
Be grateful for everything, embrace the small details of your life. Remember that there is always something to look forward to in our lives.
There is one best quote by Abraham Maslow: "The ability to be in the present moment is a major component of mental wellness."
Learn to live in the present moment, don't take your life for granted, learn to live and feel each and every second of your today. That's okay if something unexpected has happened in your past, but don't let it affect your today. The future is anyway uncertain, but you can always try to reshape it by doing your best in your present moments. It's past and present which reflect our future.
Life gives you plenty of time to do whatever you want to do if you stay in the present moment.
– Deepak Chopra