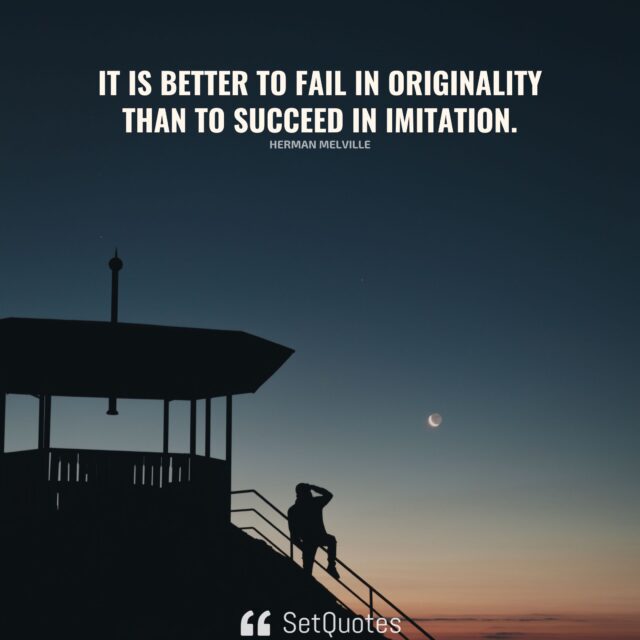 It is better to fail in originality than to succeed in imitation.
– Herman Melville
Meaning of this quote:
You shouldn't lose yourself by trying to become someone you aren't. The quest for anything without originality is nothing less than a failure.
It's better to fail by remaining true to ourselves than to succeed by copying someone we're not. The truth is that true success doesn't eliminate our individuality.
We live in a world of social media where our choices reflect our desire to impress or please others. There are times when we do things just for the sake of impressing someone else. Isn't it true that if we don't express our true selves, sooner or later we end up creating huge gaps with others?
Stay true to who you are, own your thoughts and actions, and let people accept and embrace you for who you are. It is because we cannot always pretend to be someone we are not, and that is how sooner or later we end up attracted to failure. This is how we end up creating huge distances between us and others.
Own your originality, stay true to yourself
Why would you want to be someone else when you can be yourself? Aren't we all unique? Everyone has their own unique strengths and weaknesses, and that's what makes us different.
Own yourself, accept yourself for who you are, embrace yourself, and acknowledge both your strengths and your weaknesses. The way you think about yourself is far more important than what others think about you. The moment you accept yourself for who you are, you no longer need anyone else's acceptance.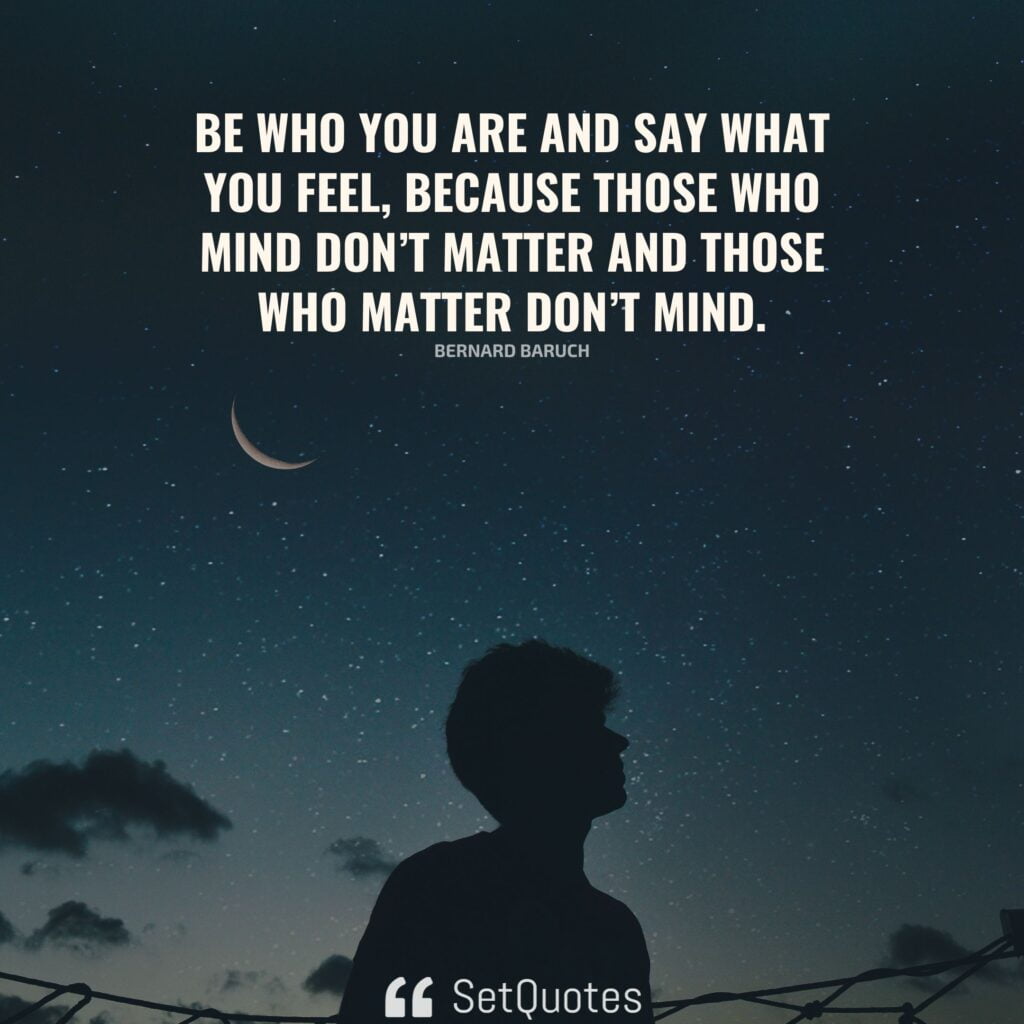 Be who you are and say what you feel, because those who mind don't matter and those who matter don't mind.
– Bernard Baruch
The people who are meant to stay in your life will accept and embrace you for who you are. In order to attract the right people, you don't have to lose your originality, since that is how we end up attracting the wrong ones.
Take charge of yourself, realize it isn't optional, and accept yourself as you are. Once you accept who you are, you open yourself up to exploring yourself further. Isn't it true that we must own and acknowledge our strengths as well as our weaknesses in order to improve them?
The first step towards transforming weakness into a strength is to acknowledge it. Once we own it, we can resolve it. Conversely, by denying it we make ourselves less likely to overcome it.
Own your thoughts, decisions, and actions. Own your failures, too, when things do not go as planned. Integrity and honesty with ourselves are among the most essential qualities we should strive for.
Don't compromise your originality. Never try to copy someone else's path. Realize that what works best for others may not work for you, just as what fits you well may not work for someone else.
Don't copy someone else's shiniest path; instead, find what shines within you, and stay true to it. Every individual has their own unique expertise, but the key is to fully own it.