Challenges are what make life interesting and overcoming them is what makes life meaningful.
– Joshua J. Marine
Meaning of this quote:
There will always be challenges in life, but it's how you overcome them that matters the most. Imagine a world without challenges, where there is no thrill?
Just imagine a rollercoaster with no ups and downs; that's how our life would be without any challenges or difficulties. Overcoming challenges makes life fulfilling and is the ultimate joy.
There is no growth without the challenges, one's ability to deal with a difficult time defines the outcome. We can notice our strengths and weaknesses more clearly during difficult times because we are forced to re-evaluate ourselves. Eric Butterworth once said: "Don't go through life, grow through life".
Let challenges challenge your limit and make you push your boundaries. Things happen when we take on the challenge and keep striving to reach the milestone.
courage is everything
Courage is the driving force behind passion and persistence. When they combine, they can create magic. With courage and confidence, anyone can overcome any challenge.
Nothing is possible without courage, and it is the courage to start that allows us to make tough decisions. Failure and success aren't permanent, they are just a part of our life, and it is the courage to continue that matters most.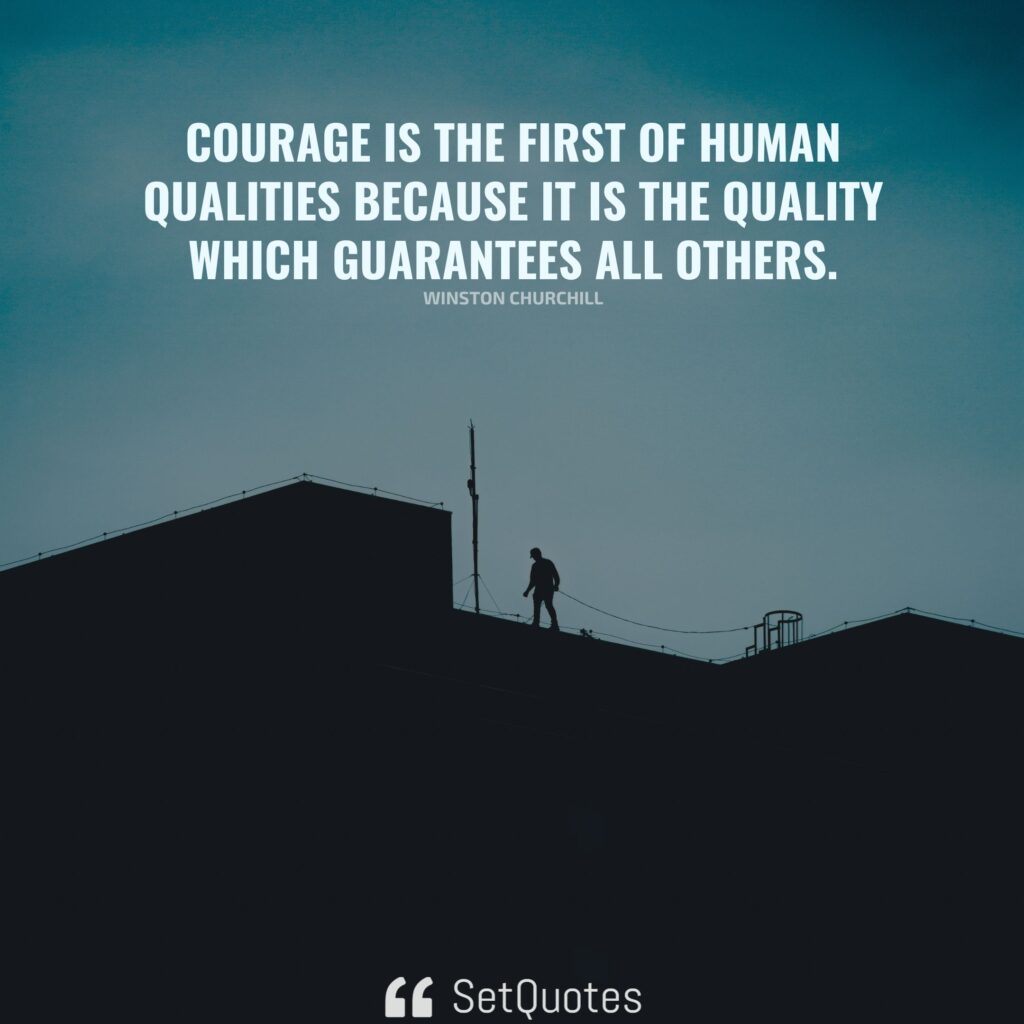 Courage is the first of human qualities because it is the quality which guarantees all others.
– Winston Churchill
Success and failure are not just an outcome, they act as indicators as well. But, In the end, It's the courage that helps to find the source of light in the darkness.
There is one great quote by Aristotle, "You will never do anything in this world without courage. It is the greatest quality of the mind next to honor."
Courage lets you handle challenges without fear. It is that powerful force that helps you keep moving forward. Being driven by courage motivates you naturally.
Challenges are what make life interesting, life is nothing without them.
Though challenges can be subjective, they are not optional. It's an experience that defines challenges; the more challenges you have, the less challenging they feel to you. Therefore, what you consider a challenge might seem easy to someone else.
There is one great quote by Soren Kierkegaard, "Life is not a problem to be solved, but a reality to be experienced". As much as we may believe it, problems are a fact of life. Some problems are genuine, while others are manufactured from overthinking.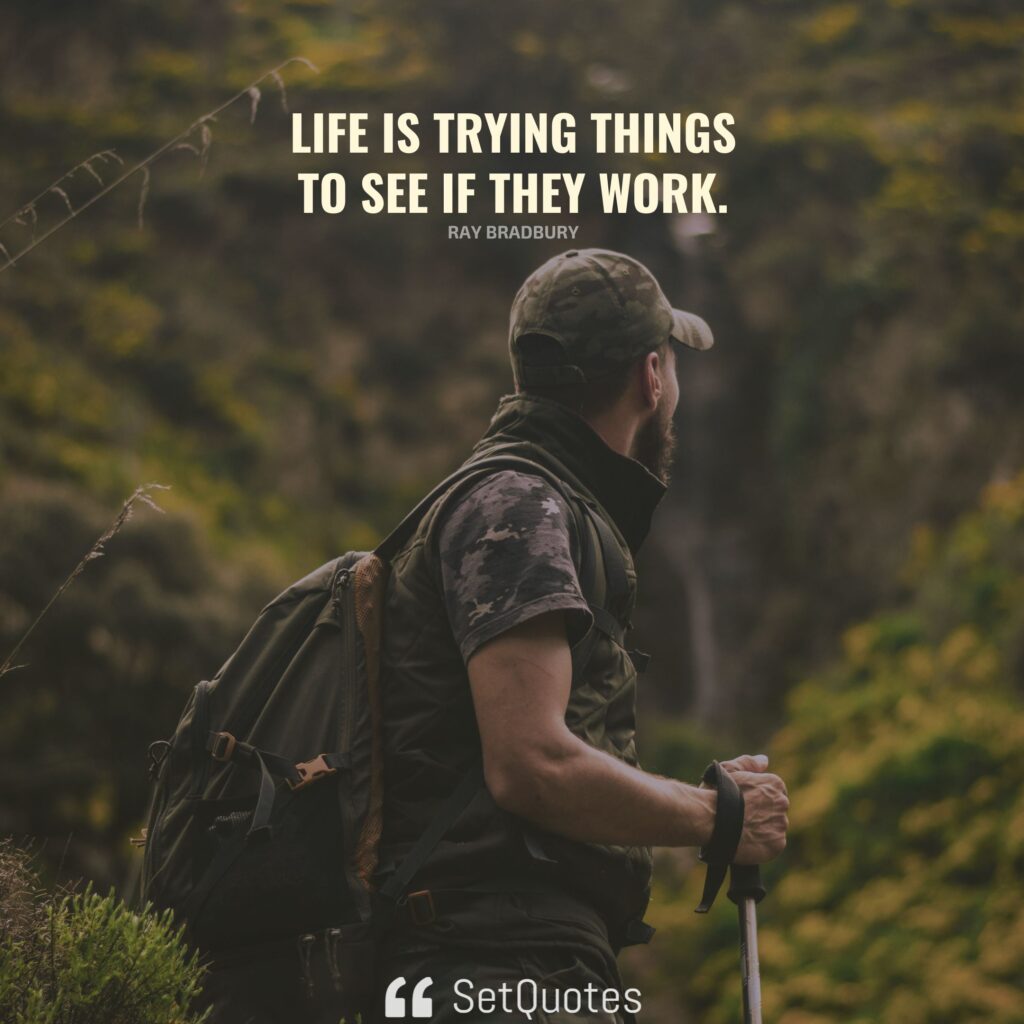 Life is trying things to see if they work.
– Ray Bradbury
Life isn't about doing the same thing again and again, It's about experiencing new things. And when you allow yourself to face failure, you get more opportunities to experience new things.
The way we perceive something is shaped by our minds. Changing the perspective can sometimes change things for us. As long as you change your perspective, you will realize that it wasn't that challenging, but it was a great learning experience and there will be more to come.
Celebrate the journey of your life, embrace the challenges and reward yourself for overcoming them. Let the thrill of it gives you absolute fulfillment.
The more you praise and celebrate your life, the more there is in life to celebrate.
– Oprah Winfrey