Ever tried. Ever failed. No matter. Try Again. Fail again. Fail better.
– Samuel Beckett
Meaning of this quote:
John Wooden, once said: "Failure isn't fatal, but failure to change might be."
There is nothing wrong with making mistakes or failing at something. The most important thing is to keep trying up. There is nothing like a failure as long as you don't quit the game.
Ever tried ever failed, but don't give up. The key thing is to try again and just keep trying until you make it happen.
Remember, It's not about taking ourselves for granted and keep failing, It's just that we shouldn't quit doing our things and consider doing them again, In case, Idea is realistic and worthy enough.
What's most important is that you are honest with yourself.
Be honest with yourself
Be realistic and honest with yourself, be conscious about what you do. Don't take yourself for granted, that's probably the worst thing you could do for yourself.
There is nothing wrong with self-evaluating yourself, It may guide you the best way to start something off. When you honestly self-evaluate, you find exactly where to start the first. In short, It helps to make plans which really work and aren't unrealistic.
When you start something new, expect failure. That's how it works with tough things. If you ended up doing it successfully in one go then that means it was too easy or you already mastered it.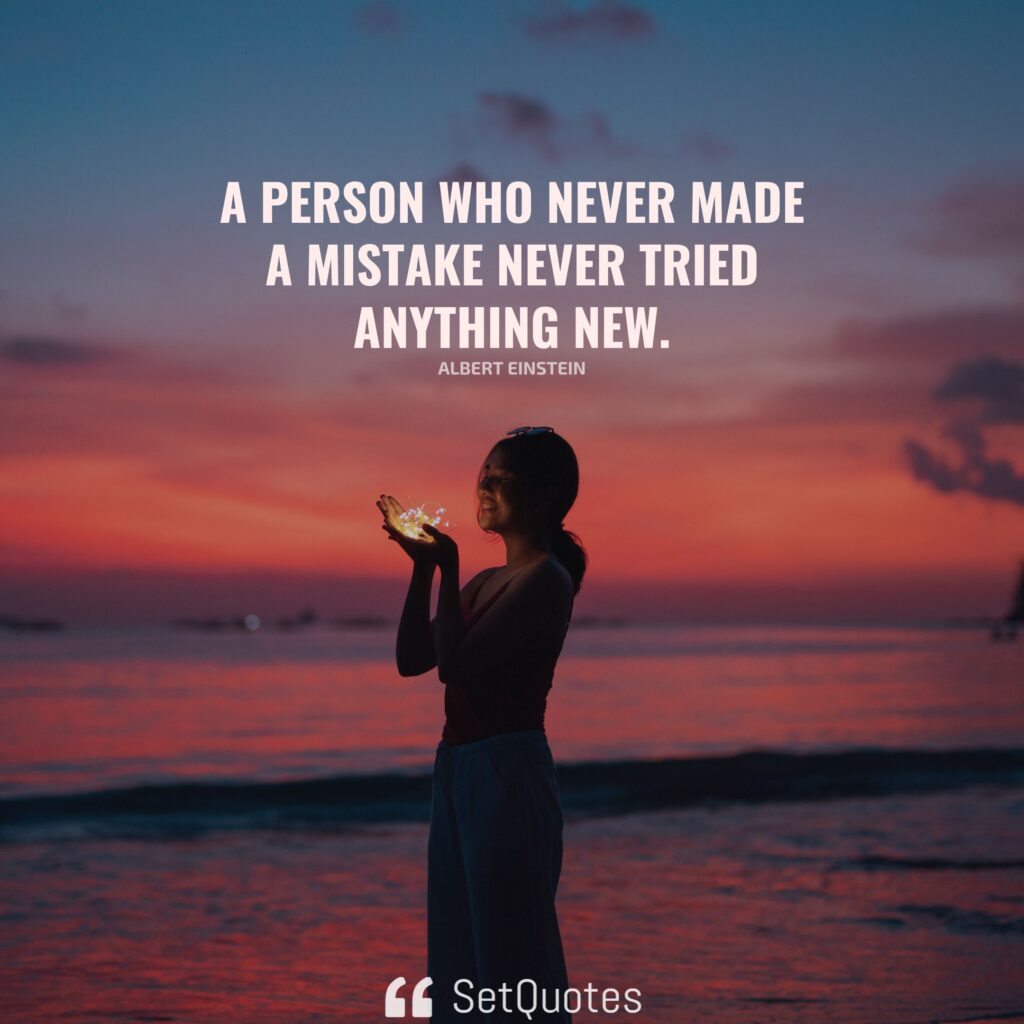 A person who never made a mistake never tried anything new.
– Albert Einstein
What's most important is to keep learning from past experiences and keep improving. But, remember, It may not be applicable in each and everything and that's why being realistic about the goals and self-evaluation is important.
In some cases, you may not able to bring positive results even putting in a lot of effort, so, In those cases, It requires evaluating things before we continue to move forward.
We can plan things out and put in all effort, but, sometimes things don't work and we can't do much, we can't control everything anyway, all we can do is give our 100%. And that's why there is nothing wrong with measuring things up to find out if it is really worth moving ahead.
But, If you think that your goals are realistic enough then there is no point in giving up just because you faced a failure. Just try again and see if it bring a positive result. Maybe change the way you do your things and keep trying until you see the better results.
self assess your mistake
Don't get demotivated when you face failure, but, never forget to make an assessment, so you can make an improvement and take your next step with a better approach.
Learn from your failure, find out what went wrong, try to evaluate if retrying it can make any positive changes or not, If it can then giving it one more shot might be the ideal way.
Keep exploring and adapting to the change is the way to go.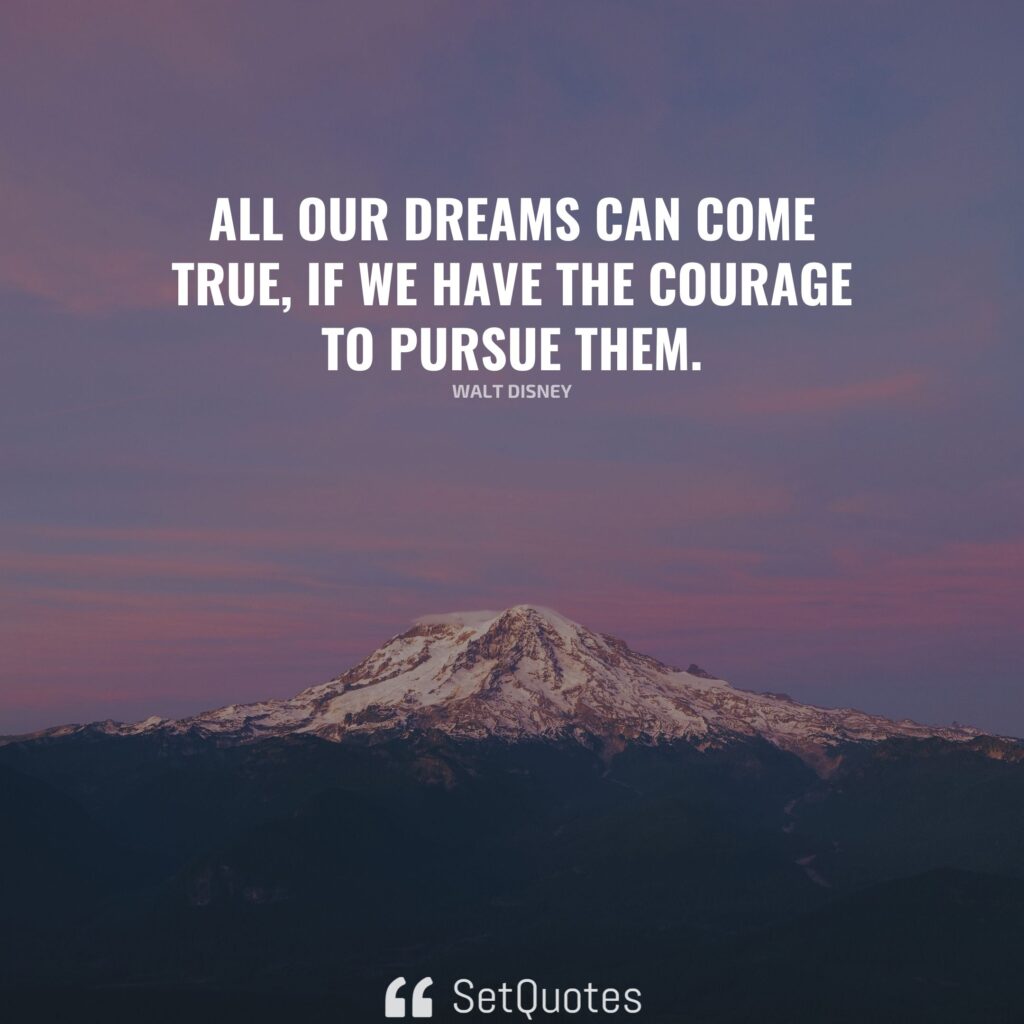 All our dreams can come true if we have the courage to pursue them.
– Walt Disney
With hard work, patience, and love anyone's dreams can indeed come true. But, adapting to the change and constant evaluation is also a key component.
It definitely takes courage and hard work, nothing great happens with the help of shortcuts or quick-easy tricks.
But, that is also true that there is nothing impossible when our vision is crystal clear, and when we are committed to the goals and have the courage to focus on the things which matter even after a setback.
What we do when we fail defines everything, and those who win are the ones who evaluate the things and based on that decide the next move.
But with planning and the right mindset anyone can make it happen, but, It definitely takes courage.