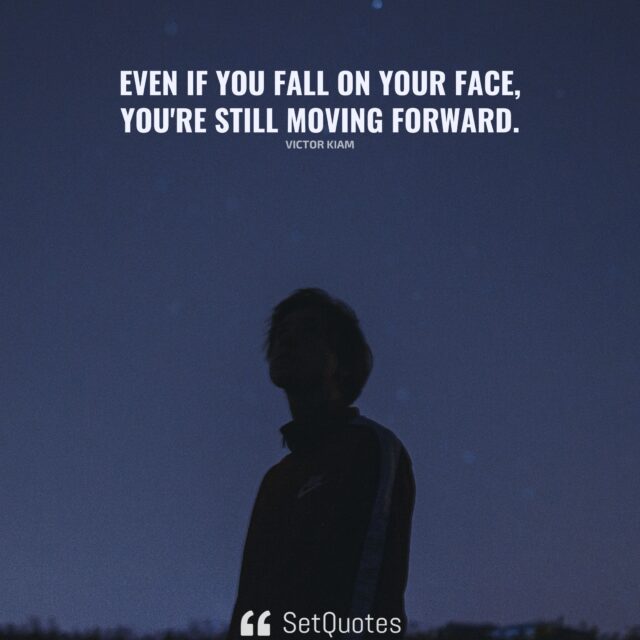 Even if you fall on your face, you're still moving forward.
– Victor Kiam
Meaning of this quote:
Don't let your fear of falling stop you from moving forward. If you fall on your face, that's still better than standing still. After all, a fall indicates that you're moving towards your goals.
No matter how many times you fall, the most important thing is how you get back up. The most important thing is to keep going.
Each of us learned to walk by falling several times. Isn't it true that we can't learn to walk without falling down?
Sometimes we win, sometimes we lose. What's important is to keep moving and not to stay in one place for too long.
Never give up, learn from your mistakes, and keep moving
Falling is an integral part of nature. Sometimes, you need to fall in order to rise. Even the sun needs to set before it can rise.
The biggest mistake we can all make is avoiding participation out of fear of falling down. Because when we stop participating, that is precisely when we fall.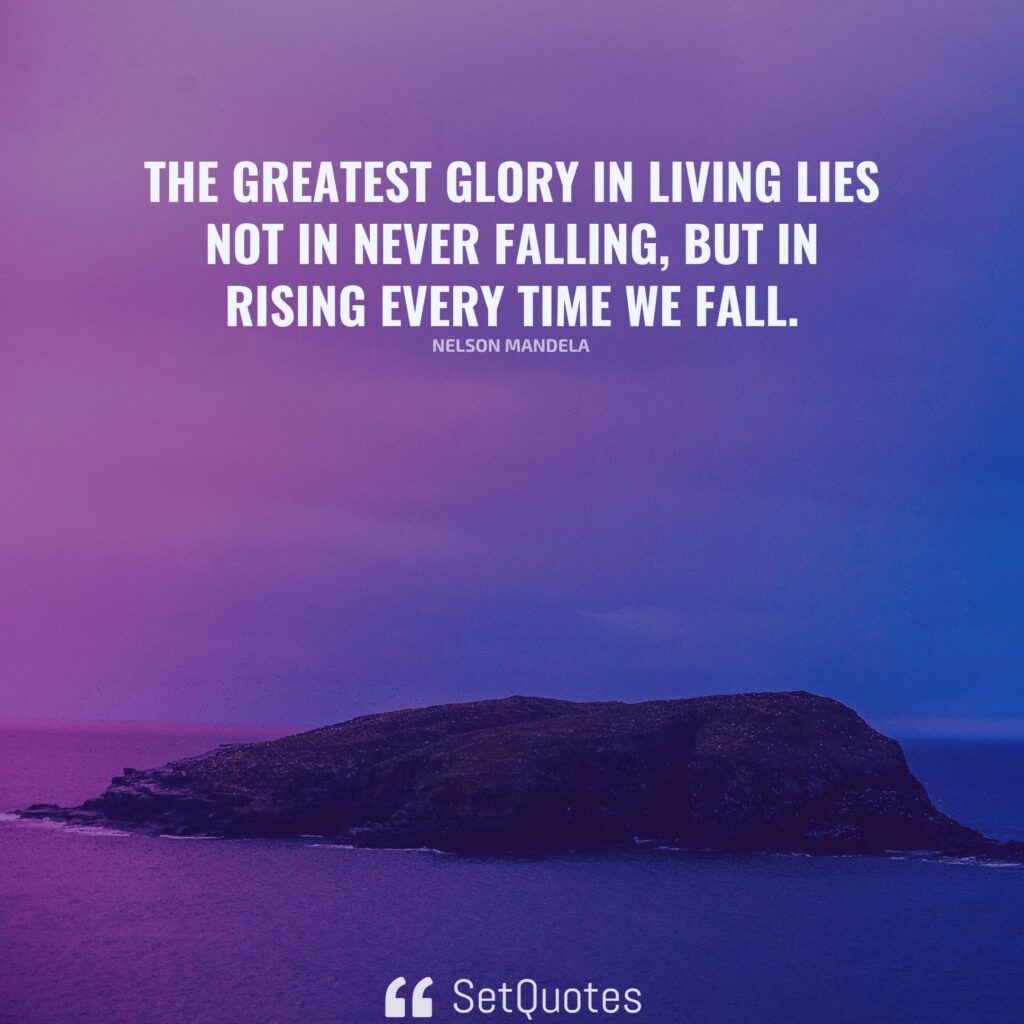 The greatest glory in living lies not in never falling, but in rising every time we fall.
– Nelson Mandela
Keep moving forward regardless of obstacles or setbacks. Realize that a failure only occurs when we decide not to get up when we fall.
A setback can either cause us to give up or inspire us to get back up and try again. What we do when we fall defines everything.
Failure doesn't mean the end. It's simply another opportunity to take a stronger approach by drawing on past experiences. For those who learn from it, it will always be a learning experience.
Keep going, keep growing
For growth to occur, you must aim for it. Growth happens when we strive for it. It does not just happen on its own. It is always the result of taking the first step and reaching one milestone after another.
Nothing guides us more than our own failure. Failed attempts often lay the foundation for great successes. It's not a smooth path, rather it's ups and downs that make us stronger and better than we were.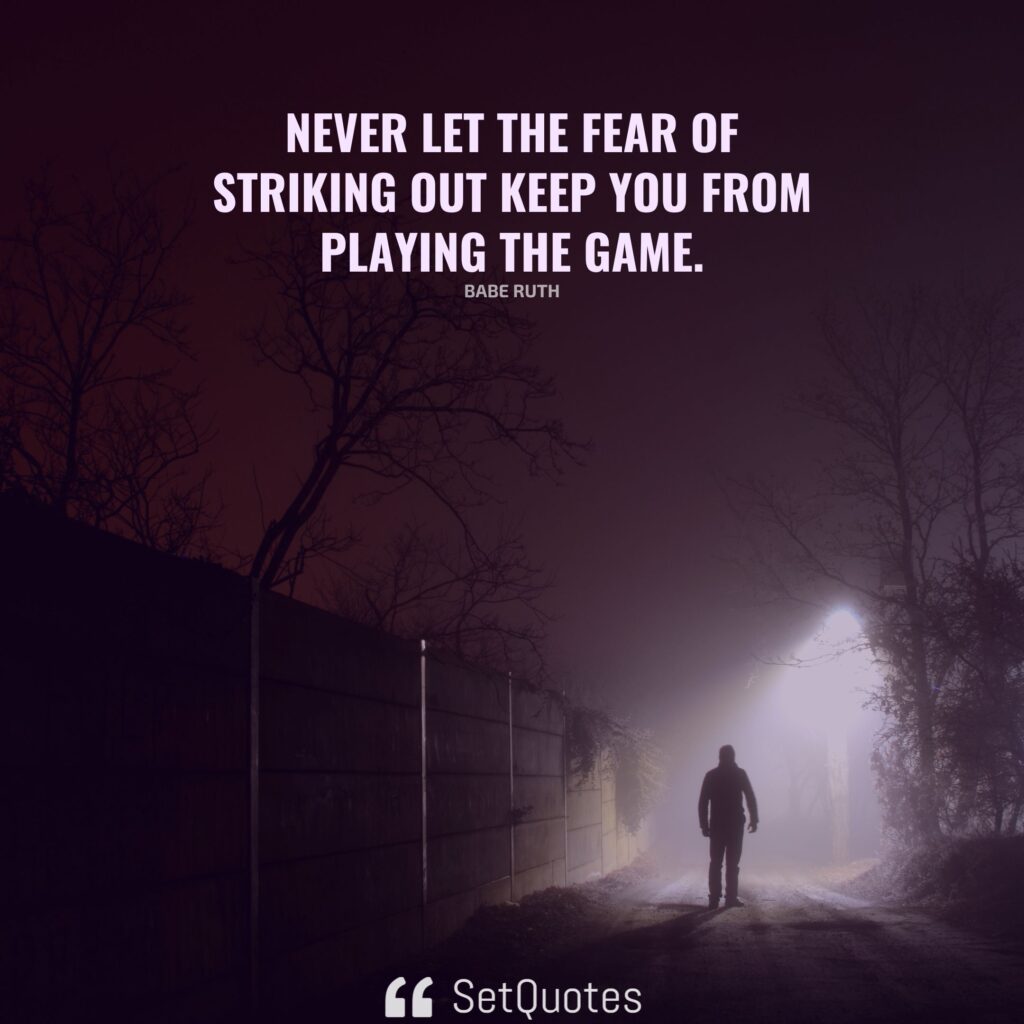 Never let the fear of striking out keep you from playing the game.
– Babe Ruth
The likelihood of failure increases when we undertake a challenging endeavor. The wisdom is not to let our fear of failure stop us from taking action. Don't let fear of failure stop you from exploring your capabilities.
Don't overthink it, just take the first step and keep going. The idea is to build momentum to continue going despite setbacks or obstacles.
There's one inspiring quote by Robin Sharma: "Every master was once a beginner."
You don't need to be a master to start. You just have to start to be one. It's always the result of a long process, a process of learning from failure. Ultimately, it is the experience that defines everything.
Whenever you fall, just get back up and keep moving forward. While falling down isn't really a problem, refusing to get up is. Accept challenges and let them strengthen you.
You may have a fresh start any moment you choose, for this thing that we call 'failure' is not the falling down, but the staying down.
– Mary Pickford